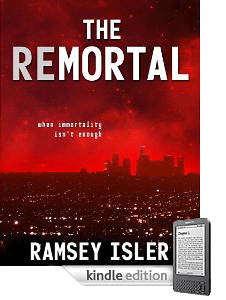 The Remortal is now available as an eBook with a price of $2.99 on Amazon's online Kindle store at:
http://www.amazon.com/The-Remortal-ebook/dp/B004VB532E
If you don't have a Kindle, don't worry. You can still read Kindle books on your PC, Mac, iPhone, iPad, or Android device. There are FREE Kindle apps available for whichever platform you may have.
Download a free Kindle app for your computer or mobile device from Amazon